Sunday, 11 Aug 13
Like most people, I'm a big fan of lazy days at home, particularly if the ravages of university assignments and oh-my-god-my-thesis-is-due-in-2-months can be forgotten for a few hours at a time. However, I have the slightly annoying tendency to not rest, and instead bake up/cook up a storm, which while delicious, is not necessarily restful or productive (as she eyes the videos she needs to code for said thesis).
One particularly restful fruitful day revealed the deliciousness that is open-faced avocado sandwiches on sourdough bread a la smitten kitchen - from her amazing book that I sent Tim half-way around the world to pick up because I couldn't wait for the Australian release… Crunch and acidity from barely pickled cucumbers, sweet-salty-crunch from a shake of furikake (one of my recent obsessions) and smooth creamy avocado – this has been one of my favourite breakfasts in recent days…because you know, when you so rarely have breakfast, you may as well make it visually appealing whenever you do.
Then there was that Saturday when I was 'volunteered' to make cupcakes for a cousin's 1st birthday, which extended to rose-lychee-raspberry cupcakes, funfetti cupcakes and choux puffs. Hence the 9 successfully separated eggs (which actually ended up extending to about 15) above. These ispahan-inspired delicate morsels were the perfect combination of flavours – almost a little too grown-up for the little kids (who went straight for the sprinkle covered funfetti), but a compelling blend of floral, fruity sweetness that had the older girls (and some of the boys) at the party coming back for more. I used this recipe for the base, substituting rose water for the vanilla and inserting frozen raspberries before cooking, and swirling the cupcakes with a swiss meringue buttercream flavoured with lychee puree and SoHo (shhh…don't tell the kids). And all was well…just another day in my happy place.
3 Comments
omg your cupcakes look so gorgeous!

Comment by chocolatesuze — August 12, 2013 @ 12:26 am

These look so pretty, and I'm totally gonna have furikake on my avocado toast tomorrow morning! Great idea!

Comment by Helen (Grab Your Fork) — August 12, 2013 @ 12:21 pm

I love the look of your cupcakes. They're stunning!

Comment by Tina @ bitemeshowme — August 13, 2013 @ 12:04 pm
RSS feed for comments on this post.
Sorry, the comment form is closed at this time.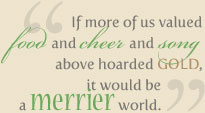 Previously
By Category
By Month
Search