Friday, 10 Jan 14
Akemashite omedetōgozaimasu! Happy New Year to you all! I know it's been a relatively quiet year here at thewayitcrumbles (I seem to say that every year), but I promise you, we are both still here and chugging away at food and life! Especially the food.
2013 was a year of challenges, but also great joy. I spent the most number of hours per week (and weekend days) at uni that I've ever done to date, but I also proved the little black cloud that sometimes whispers about capability and worth at my back wrong. I received many surprises, but biggest of all,was a brand new sparkly (that now fits on the right finger). And we travelled overseas together for the first time ever. And it was probably one of the most amazing experiences of my life. That I will now shut up and share with you, post by post. I promise there will be food…as well as pretties.
We caught the final bursts of autumnal colour in Kyoto, the former imperial capital of Japan. The pictures below show us exploring relatively quiet backstreets, being given directions by lovely, little old ladies who were all too happy to help out the slightly lost-looking gaijin on their way to the next temple or garden, and walking into random restaurants and testing out our very limited knowledge of the language for the first time (yeah, so apparently writing a thesis negates the power of 'Japanese For Busy People').
Gion, during the day, sits quietly, although you may catch sight of a lovely maiko disappearing from view as she turns the street corner. At night, it is a hub of food and entertainment.
Ginkakuji – or the Silver Pavilion, sits along the northern end of the Philosophers' Path, a stretch of maple trees that guide the way along several temples and shrines.
Heian shrine gardens – one of the largest shrine and gardens we visited. Even though it was late in the autumn leaves season, there were still some stunning colours coming through.
Kinkaku-ji – the Golden Pavilion is perhaps the most elaborate Zen temple we saw in the trip. You might first catch a glimpse of a golden glimmer through the crowd, then it appears, floating against a mirror like pond.
The thousands of torii gates at Fushimi Inari Shrine are also one of the images of Japan that is engraved in the mind of most people. It is a long climb up the mountain, but the view from the midway point is worth it, as well as the satisfaction of saying you made it to the top!
 Mitarashi dango. A good pick me up after a long morning's walk! The dango are slightly charred, setting off the salty sweet soy caramel that oozes through the chewiness.
Katsu-sando
On our first night in Kyoto, we were relatively shy and unsure of where to go, and then it started raining. A little ramen joint, with just one customer and a grizzly-looking chef caught our eye, so mustering our courage, we went in, and tested our Japanese. Excuse me. An English menu, please. This one, and this one, please. And gyoza, please. Thank-you.
A slightly spicy miso (?) based ramen, and a shoyu ramen appeared. Gutsy flavours, a film of collagen lining our lips. And then again. How do you say that in Japanese? We flip through the travel phrase book. The bill, please. The owner looks pleased. And pulls out a calculator to show us the startling low price we owe.
Similarly, we had deliberately taken the back roads as we walked from a temple to temple, and stumbled across a tiny little eatery, called Log. Drawn by its offer of an okonomiyaki lunch set, we went in, greeted by two ladies who were keen to chat to us. They darted around the kitchen, heating up pots and pulling bits of this and that from different pans, assembling a feast as we watched from behind a metal counter.
I can't tell you everything that was on the plate. There would have been perhaps 11 different items on each of our plates, from tofu, pickled lotus root and cucumbers strewn with dried fishes, pumpkin, wheat gluten, each with a subtly different texture and seasoning.
And then they presented us each with an okonomiyaki, kept hot on the cast iron grill plates in front of us and served with the tiniest metal okonomiyaki cutter we'd seen. And miso soup. And the sweetest vegetable soup you can imagine. With rice and pickles, we rolled away from the store, only wishing we knew how we could come back and have such a feast again. If you recognise the store and have an address for it, we'd love to hear from you.
 Ippudo ramen was dinner night number 2… better than Sydney is all I'll say.
Then of course, there is street side eating for when you've just woken up at 6am to climb a mountain, and are hungry and cold and oh are those school boys queueing for takoyaki? These gooey unctuous balls of octopus and yam goodness really hit the spot, along with the hot vending machine drinks.
Wow, still with me? Next time, Arashiyama, and why I want to move permanently into a ryokan.
4 Comments
RSS feed for comments on this post.
Sorry, the comment form is closed at this time.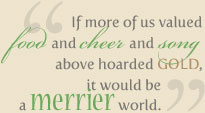 Previously
By Category
By Month
Search