Monday, 10 Mar 14
There are few things more satisfying in life than opening packages from the post. Especially when you don't really know what is in said packages. Of course, it is lots of fun to open up boxes of expensive shoes and designer clothes you've ordered at bargain prices…at least I imagine it would be. But sometimes the surprise is more than half the fun. (That said, the 4 packages of psychology textbooks I opened on Valentine's Day were kinda all shades of awesome too. I'm a nerd, I know)
So when Tory from Good44 emailed me asking whether I would be interested in trying out a  uTaste box, which is marketed as a decadent food subscription service delivered direct to subscribers, I was pretty excited. I'd been eyeing several beauty subscription services for a while, and seeing as I'm now employed and getting paid, I figured this would be a good first step (gateway?) into this 'monthly surprise on my doorstep' concept.
The uTaste box is filled with various gourmet products from Australian and overseas suppliers. The bright red packaging caught my eye when Tim presented it to me on the day he returned from Vietnam after a business trip, and I promptly ignored him to open it up. Inside, relish and crackers, fudge, spices, a pear cider, and a pack of stock awaited me.
The Spreyton Perry (or pear cider) is a relatively dry cider compared to what Tim and I usually drink. Refreshing certainly, just not as sweet as we prefer.
Another offering from our southern most state, this hazelnut fudge went to my new office so I could make friends (and so I don't get fat). Cut into small pieces, I broke it out at about 3.30pm in the afternoon when we all needed a pick me up. For me, it tiptoed on the border almost crossing into too-sweet-ness, but other more seasoned fudge connoisseurs commented on its perfect balance of sweet and nuttiness and lack of  graininess, all admirable qualities in fudge.
A lemon-pepper seasoning for when I have time to cook. I'm sure it'll go well with a simple pan-fried chicken fillet. I'm also waiting to find the perfect cheese-board occasion to break out the Bayliss lavash crackers and tomato and red capsicum relish.
Perhaps the item I found to be most appealing to me (no, not the chocolate for once) was The Stock Merchant vegetable stock. This went into a vegetable and pasta soup to be frozen for lunches during the week. The stock tasted better than homemade, with lovely layers of vegetable and aromatics that added a beautiful final touch to my healthy lunch. Definitely a stock I'd be happy to splurge on when I need the flavour to sing out.
So what did I think of the whole experience?
It was fun to receive and open the package and pore over the food items I would not have bought otherwise. That being said, I don't know that I would necessarily buy many of the items a second time – the fun was in the novelty and the experimenting that went with it, and I'm not sure the items were quite novel enough to truly capture my attention. It was fun, but I wasn't sold.
What has caught my attention are some of the other subscription services available through Good44.com. I'm eyeing some of the tea or chocolate subscription services, or perhaps Brooklyn Boy bagels delivered direct to my workplace. If I try them out, I'll be sure to let you know!
Disclaimer: I was sent the uTaste box courtesy of Tory, Marketing Manager at GOOD44.com. My opinions are my own.
Posted at 9:07 pm in Crumbs | Comments Off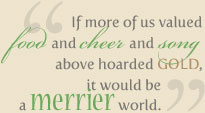 Previously
By Category
By Month
Search