Tuesday, 15 Jan 13
So most people would typically do a round up post of 2012 before 2013 begins…and certainly long before mid-January and going back to work. Not so, here at the way it crumbles, where we have been frantically scrambling around since Christmas Eve, spending time with family, going on two holidays, baking in a tan and dodging bush fires.
But what happened in 2012 aside from very sporadic posting?
I graduated from my undergraduate degree…and went straight back to uni to do a Masters of Clinical Psychology, where I've met some amazing people and incorporated the word "totes" into my vocabulary.
We went to Melbourne twice, and part of Melbourne came back with us.
Amazing french toast special at Hardware Societe
Signature dish at Movida Aqui
Laneway outside the original Movida, which we tried on our second trip as our 4th meal of the day aka late lunch
 There was also at least 2 trips to the Hunter Valley, where much wine was procured and good feeds were had. And a trip to Canberra. And Cairns.
Wine hunting in the Hunter
Duck at Muse Restaurant
 Canberra from above
Sunrise at Palm Cove Beach in Cairns
Palm Cove Jetty
Somewhere along the way, I stopped shooting wide-open 90% of the time. I also did less food photography, or at the very least, I became more critical of my photography and posted less of it, which probably contributed to the lack of posting. But that didn't mean there weren't new places we tried.
There was Quarter 21, which unfortunately has since closed.
 Dessert at Quarter 21. I remember this was so warming from the cinnamon and spiced fruits.
And then there was a post-Canberra trip rush to Tomislav, the day after he was seen on Masterchef, for a Masterclass in raw foods. Followed by attempts at making some of the recipes…like kangaroo tartare!
Restaurant version
Home made attempt…nailed it ;)
We went to Arras Restaurant for Tim's birthday, where we were enthralled by the lolly tray.
Petit Fours anyone?
And to cap off the year, there was  Quay, followed soon after by Gastropark, both of which were left unphotographed, but inspired experiments in making Ispahan-inspired snow eggs and mango gnocchi.
Ispahan snow egg – raspberry sorbet, rose and lychee granita
On the home front, many cupcakes and cookies were made, the ridiculously addictive crack pie was discovered and cherished and turned into ridiculously addictive pecan crack pie. A new oven was acquired, macaron experiments and failures and successes ensued and continue.
Cupcakes for a 1 month old party
Pecan crack pie
And Tim discovered the game Munchkins, and all hell subsequently broke loose every time the boys got together.
 Schadenfreude indeed..
Phew. That was a lot! 
So far, 2013 has brought with it beach side fireworks, sunrise shooting, papaya of legally questionable origins and oysters plucked straight from the sea, and no doubt there are more adventures to come, even if they aren't always photographed and blogged.
Nonetheless, we at the way it crumbles want to wish you all a happy, prosperous, joy-filled and totes delicious year. Cheers!
Posted at 8:24 pm in Crumbs, Snapshots, Visuals Only | Respond?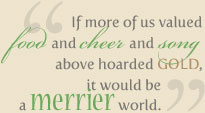 Previously
By Category
By Month
Search