Tuesday, 10 Sep 13
Lust
Once upon a time, we would sit by waffles and maple syrup and icecream in 'exotic' icecream flavours such as lychee and taro and black sesame, and challenge each other to down packets of wasabi. Once upon a time, we sat in music rooms or art rooms and shared secrets and songs and joined in in convincing the teacher he had in fact worn pink. Once upon a time, not doing sport on a Wednesday meant visiting a chocolate cafe and leaving on a sugar high. Once upon a time, we filled apple pies with mounds of instant whipped cream and made them go splooooshsplattersliiiiiiiiide on the boy's face.
Nowadays, we seek out desserts in quiet cafes, looking for something that's not too sweet, not too floral, not too heavy, but definitely eye-catching-bright-sparkly-ooh-pretty-let-me-photograph-that-attractive. And everytime we meet, it's like we haven't been apart, and that theses and readings and boys haven't gotten in the way for weeks months years however long it has been. And we find new places and discover facets of ourselves and each other that we were once familiar with but life might have magically erased from our awareness. We laugh. We share sweets. We love. And we continue on.
Cookie me up
I discovered Blackflower Patisserie when walking past with Ms phD and Mr Bling, while waiting for Ms Gamer. We were drawn by the piles of dessert cookbooks and really cool art books with animals photographed with their skeletons painted on their outsides. But I didn't get to eat there until Ms M and I found an afternoon to get away from coding videos and working on assignments. And then of course, I couldn't resist dragging Ms Jen there to show her the pretties.
The sister cafe to Passionflower, Blackflower is full of innuendo and cool and wow-that-big-sign-actually-says-sex interesting details. And pretty multi-layered gateaux that catch the eye, and a hamburger macaron that is the cutest little bite ever. Team that with a social-media savvy team who offer free macarons if you like them on facebook or instagram them, and you have the perfect place to catch up with old friends or to pore over cook books over a cup of tea.
 Panda, hamburger and genmacha macarons
I loved the lychee rose combo of the eye-catching Lust (and yes, there are many other 'interesting' names on the menu), with its textures of feuilletine, mousse and jelly. The neat layers of the Cookie Me Up were impressive, but the cake itself was a little dry and bland – stick with the mousse-based cakes. The macarons could use a longer rest period – but I've always liked my macarons on the more tender, refreshing filling side, rather than being dry crunchy, and the flavours are punchy.
I suspect we'll be back, to find out who is marrying who and to find out where we'll be heading and how we'll get there and how I should stop writing excessively long sentences. Until then, won't you come have a cup of tea and a pretty dessert for us?
Blackflower Patisserie
Shop 5, 37 Ultimo Road
Haymarket NSW 2000
( 02 ) 9211 8383
http://blackflower.com.au/
6 Comments
RSS feed for comments on this post.
Sorry, the comment form is closed at this time.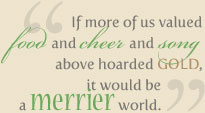 Previously
By Category
By Month
Search