Tuesday, 3 Sep 13
She nibbles on his hair.
"If you eat me, do you think that will mean I'll lose weight?"
She pauses.
"Well…your brain uses a whole lot of energy…so technically, if I eat your brain, you'd be using less energy. So you'd gain weight."
"…damn."
So thewayitcrumbles household has been full of calorie and kilojoule and what-do-you-mean-I-have-to-run-for-that-long talk recently. It has been eye-opening. Not only did I not realise I wasn't eating breakfast/dairy/fruits for days on end, but I hadn't realised quite how many excuses I had for things not counting in the daily calorie count.
For example, it doesn't count if -
it's vegetable or fruit based
it's vegetable or fruit coloured
it's vegetable or fruit flavoured
(chocolate is a fruit, right?)
And there are ways of preparing food to reduce the calories -
 I cut it in half, it only counts for half
If I poke a hole in it, the calories fall out
It comes from someone else's plate, it doesn't count
If it's pretty, it doesn't count
If I'm 'just tasting it' to make sure it's delicious, it doesn't count
Needless to say, there was much tasting along the way as I made this ombre cake. Whimsy (or procrastination tendencies) had struck me to join Billy Law's monthly baking club, and I couldn't resist the prettiness of the inaugural challenge.
The recipe was pretty straight forward to make. I halved the recipe to fit my 4 mini-springform pans for miniature cuteness (cute makes it less calorific too), and substituted lychee liqueur for the vanilla. If you're interested to know how I got the reverse ombre effect in the centre, it was pretty straight forward – once baked and cooled, use a round cutter to take out the middle of each piece, and replace it with a cut-out from the opposite shade of colour (i.e. lightest swapped with darkest).
It's not the prettiest of cakes I've seen, but as far as structure goes, at least the layers weren't sliding off each other as other multi-layered cake attempts have gone in the past. And the best thing?
Well. It's lychee flavoured. And cute. And pretty. So it doesn't count.
No Comments
No comments yet.
RSS feed for comments on this post.
Sorry, the comment form is closed at this time.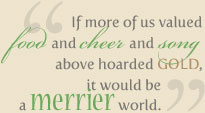 Previously
By Category
By Month
Search