Tuesday, 12 Nov 13
22 grams. The weight of experience.
Unlike many of my uni-student peers, I'm not a big caffeine consumer. I don't have a 3-double shot-skim-capp-hold-the-sugar a day habit, and will happily go weeks without glancing at the coffee cart on the way in.  In fact, my worst run of caffeine consumption typically would involve a large bottle of Coca-Cola, drunk sparingly over two days, once a week, to stay awake during a 9am statistics class. And then there was the time when peanut m&ms were the only thing that kept me awake during contract law 101….but I've tended to block the trauma of law school from my memory.
Needless to say, this has meant that I haven't been as 'on top of' Sydney's cafe culture as many other bloggers out there. I could probably count the number of cafes I've frequented in the last year on one hand. It would therefore come as no surprise that it took me 6 years before I realised there was a great little cafe not 5 minutes walk from uni, that I kicked myself for not going to sooner when I fell in love with it two months out from finishing my post-graduate degree. Yes, 5 years and 10 months later…
22 grams is a trendy little cafe just opposite the Prince of Wales Hospital. Enter, and you'll find a dark moody space with raw wooden surfaces, bare lightbulbs and a counter jam-packed with housebaked goods, from generous sandwiches, rustic pies, moist muffins that appear jam-packed with fruit-nut-chocolate-goodness, and the most adorable cinnamon buns in cupcake wrappers. For me, my most frequent order has been the perfectly toasted malted miche sourdough with avocado, fresh tomato and ricotta. With a sprinkling of salt and pepper, and a squeeze of lemon appropriated from Tim's salmon bruschetta, it makes a virtuous and delicious diy breakfast.
Tim always goes for the special of a smoked salmon bruschetta, topped with dill cream cheese and slivers of cucumber. The classic combination works like a charm, and the salmon is always generously portioned, slippery and creamy. I have the pick-me-up juice, a refreshing hit of pineapple, pear and mint (I think…) while Tim usually orders the bottled organic lemonade.
And if we're feeling extravagant, one of those housebaked cakes finds its way into our pockets/bellies…this one, a lovely light cloud of an angel-food cake disappeared with a whisper. Other days, pear and chocolate muffins and brownies have kept us company during thesis statistical analysing, last minute thesis writing, and final assignment submitting.
And now? Well. I submitted my last piece of coursework last night (and so my last minute procrastination habits can get no worse) so…that's it. Two weeks to the day, and I'll be in the air to the land of sushi breakfasts and autumnal leaves (well, can't exactly see cherry blossoms this time of year), where I will have my first non-family overseas experience! Then there will be a whirlwind of job applications and interviews (fingers crossed) and living which is even more exciting and scary. I'll be sure to keep you posted!
22 Grams
166-168 Belmore Rd, Randwick, Sydney, Australia 2031
(02) 9398 2277
4 Comments
RSS feed for comments on this post.
Sorry, the comment form is closed at this time.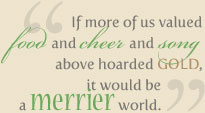 Previously
By Category
By Month
Search