Friday, 26 Dec 08
This post requires very little explanation. Having eyed NQN's gorgeous Pocky Sticks, I couldn't resist making some for myself! The recipe can be found in the above link.
The only alterations that I made were for tahini – I didn't want to buy a full jar, as I only needed one tablespoon, so I ground up sesame seeds with a touch of sesame oil and salt. It worked fine. Of course, I was later told to make more, so I might invest in a jar sometime.
Slicing the dough with a sharp knife. Both times I made it, the dough seemed either too firm, or too soft, but the texture is definitely there.
Laying them out neatly on baking paper
Baked to a gorgeous golden brown – this made the house smell so good!
Dipped in Lindt dark couverture chocolate…mmmm
Raffaelo-style – Dipped in Lindt white couverture and rolled in shredded coconut.
Butterscotch – I couldn't quite cut the hard candy into small enough pieces without grinding them to powder, but it still tasted great.
6 Comments
RSS feed for comments on this post.
Sorry, the comment form is closed at this time.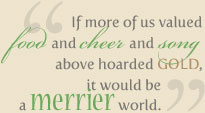 Previously
By Category
By Month
Search