Monday, 29 Jun 09
A blissful month lies ahead, filled with sleeping in late, watching movies and anime, lazy reading, singing, drawing and all sorts of other things I have been deprived of for the past semester. It's amazing how you barely notice how important they are until you're studying furiously for exams, and realise – hey, right about now, I could be curled up in bed reading fiction, rather than dry legalese. Of course, I'll miss the social interaction and challenging the mind and non-instant coffee, but that hasn't quite sunk in yet. Rather, I'm enjoying my return back to photography and blogging, and I'm definitely loving the perks of being able to make and eat a decent breakfast!
Mind you, these  apple popovers go beyond merely 'decent' and far into the realms of decadent. Imagine digging into a crisp golden exterior, first meeting a delightfully soft crumb, and then encountering a rich almost custard-like base, sprinkled through, and topped with barely spiced tart caramelised apple. Drizzled with a brown sugar and ginger syrup. Yes, my friends, *this* is what breakfast should be like all the time.
I based this on a conglomeration of of several different recipes and ideas, the main credit must go to Baking Bites for the popovers though. The apple mixture was more or less eyeballed.
Recipe
Caramelised apples
1 apple, peeled, cored and diced
1/4 tsp ground cinnamon
1 tbsp brown sugar
1/2 tsp butter
Combine all but butter in a bowl. Melt butter in a pan, add apple mixture and allow to caramelise and soften, until the smaller pieces are just barely transparent at the edges, and the smell of cinnamon and caramel infuses the kitchen. Set aside to cool slightly.
Popovers
1/2 cup plain flour
1/2 cup milk
pinch of salt
2 tsp sugar
1 egg
melted butter to grease muffin tray
Preheat oven to 215 degrees Celcius. Let all ingredients come to room temperature. In a muffin pan, grease the middle 4 hollows generously with the melted butter. Once oven is preheated, place muffin pan in for about 5 minutes to heat up.
In a medium bowl, combine egg, milk, sugar and salt and whisk until well combined and frothy. Sift flour into liquid. Whisk batter until smooth and lumpfree.
Take muffin pan out of the hot oven carefully and spoon about 1/2 tbsp of apple mixture into the greased compartments. Top with evenly divided batter and bake in the oven at 215 degrees for 20 minutes. Rotate the pan for even cooking, and reduce heat to 180 degrees, cooking for a further 10 minutes or until golden and crispy.
Remove from oven and pan, setting on rack to cool. Of course, I could barely resist, and once comfortable to touch, I gobbled one..then another right up. These are best served warm, topped with any extra apple mixture and a syrup (maple syrup would work well too), and can be reheated, though the recipe only serves two, or one very greedy me. In fact, I'm sorely tempted to polish off the last two now. Hmm…
3 Comments
Congrats on finishing exams! I'm envious, I love that feeling of freedom :) Those look delectable, they make my breakfast oats look totally unappealing in comparison!

welcome back a what a breakfast! The first couple of shots look pretty good! :)

[...] Apple Popovers [...]

Pingback by Diigo bookmarks 07/01/2009 « Jill's Place — July 2, 2009 @ 5:32 am
RSS feed for comments on this post.
Sorry, the comment form is closed at this time.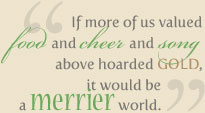 Previously
By Category
By Month
Search