Wednesday, 5 May 10
So a few weeks back, my cousin graduated from university and was unleashed on the unsuspecting real world. I decided cupcakes were in order – easy to distribute after dinner, not requiring any knives or plates or spoons, and relatively light. And they were perfect in taste and texture and everyone was highly complimentary about them – I had some doubts, but more on that later.
So here's your claim to fame on my blog, cuz ;)
Chomp!

Cupcakes were vanilla or chocolate, and both recipes can be found at Cupcake Bakeshop by Chockylit – the chocolate recipe was devilishly rich and moist, particularly heightened by the addition of coffee, whilst I was told the vanilla recipe was lighter. The buttercream recipe I used was also very effective from 17 and Baking, flavoured with vanilla extract, and in the case of the chocolate frosting, generously combined with Lindt 85% dark chocolate. It was silky smooth, creamy, and tasted fantastic – much better than the typical butter + icing sugar heart-attack inducing frosting I've used previously. I think this is my go-to-recipe from now on.
This shot is much improved compared to this one, but I think my manicure is much prettier ;)

I want advice though – how do I make beautiful consistent spirals that don't have an obvious end? As you can see from my pictures, sometimes the frosting piped beautifully sharply and smoothly, and held its shape perfectly, other times, the lines were less defined and more cramped. I know practice is important, but help me out here. Piping from the centre first? Piping one, or two, or more sections? Piping more than one layer? How do you do it?
2 Comments
Very befitting a graduation, I think. Childlike in cute cupcake form, but sophisticated in colour and flavour.

Comment by mademoiselle délicieuse — May 5, 2010 @ 6:50 pm
RSS feed for comments on this post.
Sorry, the comment form is closed at this time.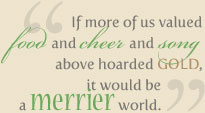 Previously
By Category
By Month
Search